LOSATS is a private agency specializing in treatment, training and consultation for victims, offenders and families affected by sexual abuse.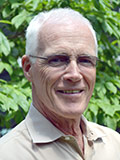 THOMAS H. NEILANS, Ph.D.
, for more than 25 years, has conducted and supervised therapy for families in which sexual abuse has occurred. Currently Dr. Neilans is in private practice at Linden Oaks, consults to several organizations and is actively involved in community health care committees. He was formerly the Director of the Family & Marriage Clinic at URMC and Director of Family Programs for Kaiser Permanente.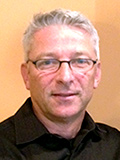 EMANUEL PETRACCA, LCSW
is in private practice and has been extensively involved in the treatment of incest and sexual abuse for over 25 years. He has worked with families, survivors, offenders and non-offending spouses in family, individual and group modalities. He also provides training and consultation regarding sexual abuse and its treatment to schools and the community.

Dr. LYNN LAMBERT
is a licensed psychologist who devotes one day per week to providing services for LOSATS. At LOSATS, she specializes in trauma-informed, attachment-focused, psychodynamic play and talk therapy for children and youth, ages 3-20, who have suffered sexual and physical abuse trauma. Dr. Lambert also provides Psychological, Neuropsychological, and Forensic Testing, as well as, training to Mental Health treatment professionals in the community on the Assessment and Treatment of Child and Adolescent Mental Health Disorders.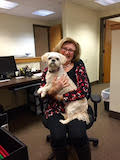 CONNIE LEMBARIS, LCSW
has worked with children and families for over 30 years. She and her dog Luna now specialize in doing Child Centered Play Therapy and Trauma Focused Cognitive-Behavioral Therapy for LOSATS. She enjoys working with both adults and children and also used Sand Play Therapy in her practice.

MICHELLE LIND, LCSW
is a licensed clinical social worker in the State of New York. She has over 12 years of experience working with children, adults, and families, in a variety of clinical and educational settings. She provides a variety of counseling services from trauma to overall wellness. She believes that counseling is a collaborative effort between herself and the individual or family. She uses a strength based approach to assist and support people in reaching their goals and living their best lives. She finds that her services are most beneficial when people have obtained their own self-identified goals. Therapy starts with getting to know the individuals or families and then utilizing techniques that meet their individual needs. Common themes in all interventions are compassion, empathy and individual strengths.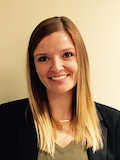 LINDSEY MACALUSO, LMSW
has served children, adolescents, adults, and families in a variety of capacities for over ten years. Her passion is working with survivors of interpersonal trauma, with a focus on sexual abuse and intimate partner violence. She has had training in several evidence-based models including Trauma-Focused Cognitive Behavioral Therapy; however, she embraces a client-centered, strength-based approach in her practice. She is particularly interested in utilizing play as a therapeutic intervention for children who have experienced interpersonal trauma. Lindsey is also trained in conducting sex offender evaluations and risk assessments.